News
PLANNING APPLICATION SUBMITTED FOR SHIPLEY SUPERMARKET
News / 26 June 2013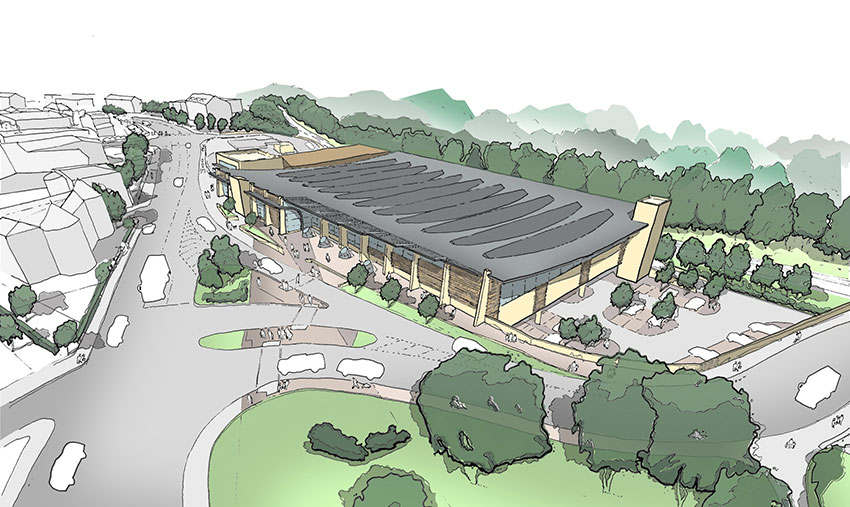 GMI Holdings Ltd have submitted a planning application to City of Bradford Metropolitan District Council for the development of a brand new food retail store in Shipley, West Yorkshire which upon opening could create up to 350 new jobs for local people with an additional circa 100 construction related jobs generated through development.
The plans are for an 80,000 sq ft food superstore with petrol filling station and 364 covered car parking spaces on a prime Otley Road site presently occupied by a scrapyard.
The development of the site, which dominates the southern gateway to the Town, is crucial to the Council's aim to regenerate this part of Shipley and to improve pedestrian linkage between the station and the rest of the Town Centre.   It is hoped the development will encourage more shoppers into the Town and enhance employment prospects and opportunities for local businesses.
The plans will show an attractive, high quality retail development which has been sensitively and sustainably designed to complement the surrounding area, with enhanced landscaping to create a 'Boulevard' feel to Otley Road.
As well as bringing a significant amount of investment to the Town and delivering hundreds of new full-time and flexible part-time jobs, if successful the planning application would greatly improve customer choice in Shipley where there is currently only one supermarket.
Chris Gilman, Managing Director of GMI Holdings, said: "It is widely recognised that Shipley town centre is in need of an additional food store, a fact confirmed by City of Bradford Council's own research. The scrapyard site is presently the first impression people gain when arriving in Shipley by train or car from the South; it has a huge amount of untapped potential to act as a catalyst for the regeneration of this part of the Town, and as a means of promoting pedestrian and cycling links between the Station and the Town Centre. As such it represents the ideal location for this scheme. The site is easily accessible and by creating a food retail store here, a short walk from Shipley Town Centre, we hope to encourage footfall to and from the rest of the Town's amenities which could help give a new lease of life to the centre."
GMI Holdings is based in West Yorkshire and has a successful track record in the development arena and in regenerating areas through the provision of supermarkets. The firm recently transformed a contaminated former coal mining site in Clay Cross, Derbyshire into an acclaimed 80,000 sq ft Eco-Store.  This Green store proved to be the catalyst for additional investment which provided an improved road network, new filling station, shops, cafes and a doctors' surgery.
The Clay Cross redevelopment scheme subsequently went on to win the prestigious RICS regeneration Award for the East Midlands region.